2T Water, LLC produced the first Biotin Water Hair, Skin, and Nails in June 2014 and it has already gained a strong regional customer base.  Since their recent change in market strategy the company continues to gain placements in convenient stores in the Southeast, Midwest, and Southwest.  The company has created its own distribution network with Shell stations across their regional focus areas.  Now in over 200 locations, they continue to gain authorizations daily.  "I study and listen to all the successful beverage companies before us and follow their blueprint.  We do not mind taking our time to grow our base regionally.  It's working quite well for us.  We have a product that fits the natural segment and the convenient store channels.  Most importantly it's moving off the shelves," said Eric Wells, CEO, 2T Water.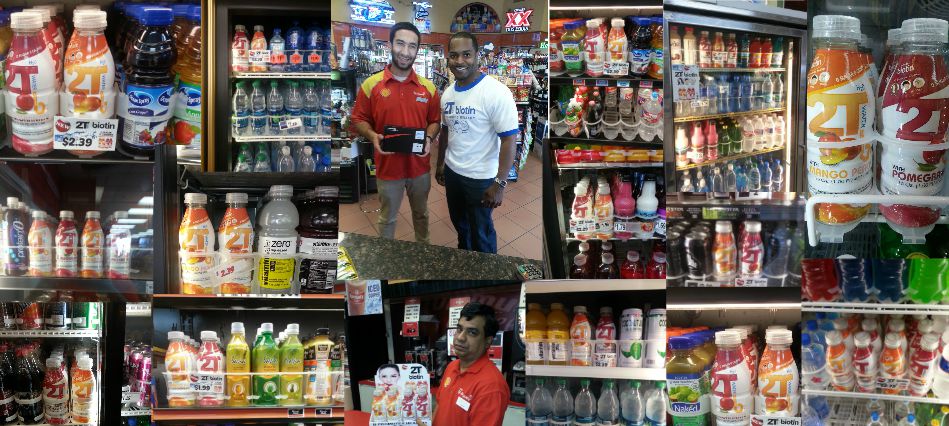 2T Biotin Water® Hair, Skin and Nails is an all-natural product with Biotin as the key functional ingredient.  The biotin infused beverage is seeing many spins from the female consumer who already understands the benefits of Biotin for hair, skin, and nails.  "They have really become our ambassadors because that have real examples of how biotin has helped them in the past and currently," said Eric.  The product is now offered in Mango-Peach and Pomegranate flavors.  The company has 2 additional flavors scheduled for release at the end of 2015.  "We are different in the sense that no other beverage offers the benefits of Biotin in this delivery method.  Biotin is also known to give you natural energy because it's one of the agents that convert food into energy by facilitating the metabolism of fats and carbohydrates into glucose, as well as breaking down proteins into amino acids.  It's loaded with benefits," continued Eric.  The company plans to continue their footprint in the convenience channel due to the lack of variety in healthy beverages.
About 2T Water, LLC
2T Water, LLC is a new age beverage company committed to introducing premium beverages that are made with the finest quality of water.  It is a health conscious company that mainly focuses on health beverages.  For more information, visit www.2TWater.com.