As smaller brands struggle to secure a place in the "water world",  2T Water has carved out its path in a field full of competitors. The southeast continues to be introduced to this new brand that's all about delivering "Better Water, Better Health".  2T Water has remained consistent over the last few years while focusing on building a brand from the ground up employing a strong grassroots approach. The food and beverage industry is one of the toughest businesses to be in due to extreme levels of controlled distribution and lofty fees associated with product entry. However,  2T Water is proving that it is possible to create a space for your business in the industry without overspending or outpacing its growth. The brand has built retail partnerships across many channels including grocery, natural foods, fitness, vending, and convenient stores.  Much of this has been accomplished through face-to-face interactions and  simple hand-shakes.
The brand has several new distribution outlets coming in 2019. It's in negotiations with several of its current partners including RaceTrac on expansion into other areas of their footprint. It has out-performed many other waters within the category and it's currently the top-selling brand in Amy's Natural Foods enhanced water segment. "We have organically built our brand with our own team and with limited mass marketing. I'm expecting big results when we finally expand our distribution and increase our marketing efforts later this year" shared Eric Wells, CEO – 2T Water.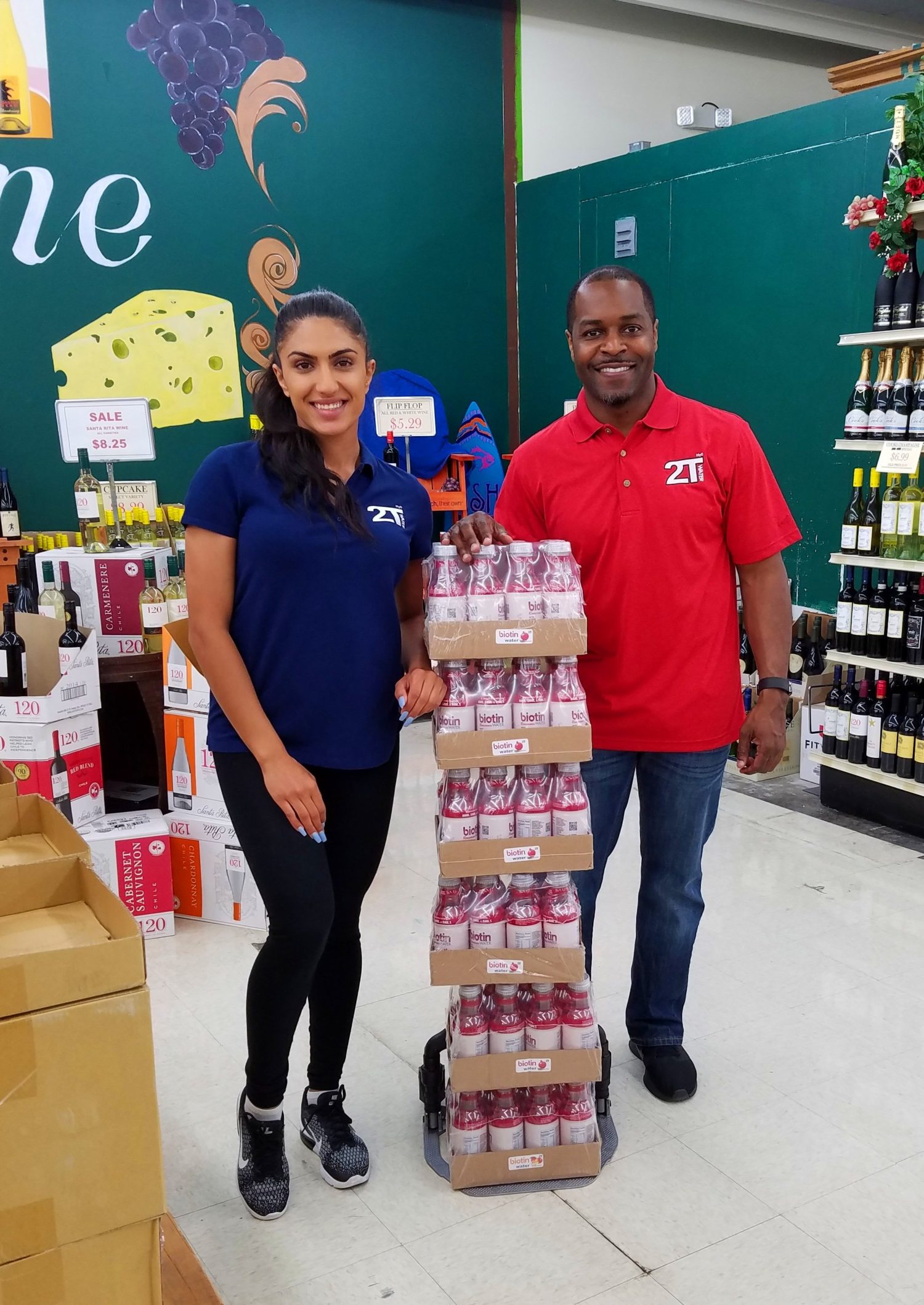 Currently, the bulk of the brand's sales is coming from southeast and midwest retailers across all channels with convenient and grocery stores leading the way. It is important to note that the brand has experienced a 63% increase in its fitness center partnerships. Approximately 23% of company sales are done online through its direct shipping option. The company continues to do a great job maximizing product placement in many different channels which showcases its ability to scale in a number of ways. Eric also shared that the brand is planning to have its 2nd private investment round in November 2018 for the upcoming new year.
2T Water is a new age beverage company committed to introducing premium beverages that are made with the finest quality of water.   It's a health conscious company that focuses mainly on health beverages.  For more information on Biotin Water® please visit us at www.2TWater.com or follow @2TWater on Instagram, Facebook, and Twitter.